Home
Gallery 2
Gallery 3
Gallery 5
Gallery 6

Design By JCA
Ceramic and Fine Art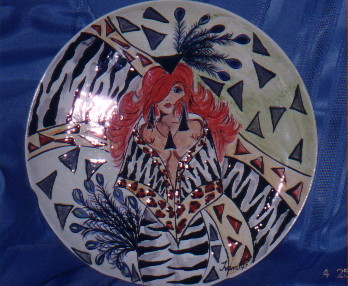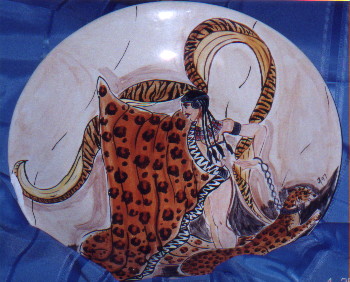 Welcome to Design By JCA ceramics and fine arts.
If you love fine works of art, you have come to the right place.The fine works of art on this
website are the original creations of Juan C. Acosta.
Much creativity and imagination goes into each piece to create such a masterpiece
to fit any art gallery or home. Each piece is made of ceramics.
Plates are custom made and can be done in different colors to match the decor in any room.
Plates come with wallhangers.
They are food safe and dishwasher safe.
Plates come in the following sizes(in inches):6,8,10,13,18,22.
All orders will be shipped in two weeks.
Designs can be added to vases or tiles.
The type of designs that can be created are unlimited.
Therefore, if you have an idea for a particular design,
just ask!
For more information on the different designs, please contact me.