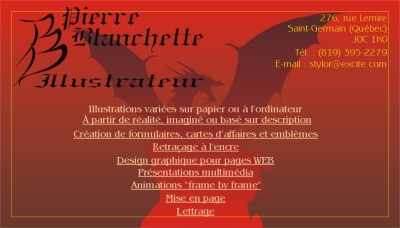 My specialty is freehand penciling and inking.
I try to draw everything from characters to dragons to flowers to cars.
In essence, anything that can be seen or imagined is subject to be
illustrated by my hand.
I have also done lots of computer graphics, special effects and coloring;
even some two-dimensional animations.
I have studied the writings of the great Burne Hogarth, founder of the
School of Visual Arts, in depth and own practically all the books in his
collection on drawing.