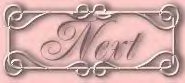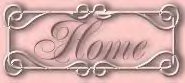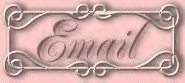 ~Sharon Young Bishop~

...

PRESENTS!




The African Roy'al Collection

A display of oil and acrylic mix paintings on canvas, portraying love between a woman and man, a mother and daughter, and human emotion! A feast for your eyes, and a lift to your spirit!

***

A part of me went into each painting as I dreamed and re-lived events in my life. I hope they give you Joy, Peace and a sence of who I am as a woman!

Be Happy, Be Healthy and Be Blessed! sincerely, with God's love.

Sharon Y. Bishop

Sharonb of www.sharonb.net
"If I can bring Joy to the eyes of man kind, then my living will stand up and shout for itself"
sharon y. Bishop
A>K>A>
Sharonb/www.sharonb.net
Please sign my guestbook
and let me know you were here!
love Sharon
SHARON YOUNG BISHOP

Sharonb of www.sharonb.net

E-mail Me
All images, unless otherwise noted, belong to and are the property of the individual artist. All rights reserved by copyright.©
No part of an image, the work, or digital representation can be used without written permission.

***

Prints are available for purchase!


Click on the paintings gif to see the finished painting of "FAMILY IMPRESSION"


AND THANK YOU IN ADVANCE FOR SIGNING MY GUEST BOOK!
LOVE SHARON






"I find the beauties of nature, fine music, art, and literature--all the deeper things of life--inspiring."
Mrs.Sharon Young Bishop likes to be called sharonb.
She is the owner of the website www.sharonb.net Sharon Young Bishop was born in the late 50's right at the turn of the civil rights movement. She is a native of Atlanta Ga, where she presently resides with her Husband and her adopted special needs son.

She is also the mother of 3 adult children. Sharonb is a born again believer,and enjoys helping others. From childhood she has always been facinated with drawing and creating. Later in life she studied Art Mono while residing in Hampton Virginia. Sharonb is a seft taught writer and published Aurthor, Poet and Digital Artist. The covers of all her books are are own original art designs. She is a self-taught wall muralist and her work has been displayed on store fronts, in restaurants and national art shows around Atlanta and Hampton Va.



Her canvas art has been commissioned by several local business offices, galleries and schools, it has also has been displayed over the past few years at The National Art Foundation of Fulton County,Government.
In the years 2000-2004 She won The Peoples Choice Award at Gem Art Gallery. She also holds a Georgia State Achievement Award.

Sharonb graduated from the Atlanta Healthcare Institute and spent the past 18 yrs working in the medical field taking care of the elderly, and special needs children. She holds several certificates of Merrit and achievement for her work with the Fulton county Foster and Adoptive Parents Association. Like the characters in her books, she has experienced many ups and downs of survival, failure and accomplishment. She knows the emotions of hurt and betrayal and the joys of happiness and success. Her book, "Without Medication" is presented as an avenue to let others know there is still hope, and at the end of every dark road there is still light. Without Medication is the first in a series of up coming pursuits.





You can view her digital art, read excepts and or purchase her latest Books online at sharonb official website:
click here for sharonb website
you can purchase her art work online at:
sharonb cafepress
You can visit her ecard gallery and
Send her art as an e-card

She is also the founder and owner
of several online support groups and a graphic art forum:
Camelot Forum

Yorkie Dreams

"APoem Poetry Group"

A Christian Weightloss surgery support group


NEW MEMBERS ARE ALWAYS WELCOME!!
To Join the egroups, click the name links,

to specify which group you would like to join.